Whether you prefer hiking in the foothills, splashing in the water, or viewing desert flowers, the town of Kingman has something for everyone.
With excellent outdoor resources -- water recreation is available on 1,000 miles of freshwater shoreline within a 1 hour drive and the fishing is great.
Being in Kingman gives you access to lots of entertainment and recreation. It is only 45 minutes to Laughlin, Nevada, 1 hour to Lake Havasu City, 2 hours to the Las Vegas strip, 1 1/2 hours to Lake Mead and Hoover Dam, 3 1/2 hours to Phoenix, 3 hours to the Grand Canyon National Park, and 4 hours to Los Angeles. There are many things to do right here in Kingman, check out this list!
Kingman, Arizona is located in northwestern Arizona in Mohave County and is surrounded by millions and millions of acres of recreation area! Situated in the midst of the breathtaking natural scenic beauty of the Hualapai Valley between the Cerbat and Hualapai mountain ranges in Metro Kingman you will find the sunny skies of the old west and the sunbelt lifestyle.
The 7,000 foot Haualapai Mountains with tall large pine trees just 15 minutes away, many surrounding wilderness areas, rugged desert mountains, historic mining camps, hunting, fishing, and hiking -- there is a lot to do! And, Kingman, Arizona has great golf.
Kingman is at an elevation of 3,500 feet making for an enjoyable climate year round. You'll enjoy the smog free skies, and you can see the stars at night. Our dry climate adds to its healthy attributes.
Hualapai Mountain County Park is located 14 miles east of Kingman and the Hualapai Mountains offer a cool, forested environment similar to the South Rim of the Grand Canyon. Pines trees, oaks, aspens and birch trees offer sharp contrasts to surrounding desert terrain. Mule deer, fox, chipmunks, eagles, raccoons and even elk are some of the common wildlife. Campsites and rustic cabins are available. Also, RV parking, group picnic areas and hiking trails are abundant.
Kingman is the county seat of Mohave County and the regional trade and service center for a market area of over 125,000. Kingman is a transportation center along the Interstate I-40 corridor at the intersection of the Canamex Highway connecting Canada and Mexico, Old Route 66, US 93 to Phoenix or Las Vegas, and State Route 68 which leads to Laughlin, Nevada.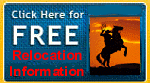 Mohave County, Arizona is huge and contains part of the Grand Canyon National Park. The Colorado River forms the western boundary of Mohave County with an estimated 1,000 miles of fresh water shoreline along the Colorado River and Lake Havasu, Lake Mohave and Lake Mead. The river and lakes offer fishing along with boating and other forms of water-oriented recreation.
There are beautiful sunrises tha will capture the heart of anyone. As the sun sets into the western skies of Arizona and brings closure to another day of casual southwestern living, you'll be glad your here.
For snowbirds and those who are considering retirement relocation, this it the time and the place to be good to yourself. Are you ready to get away from nature's fury?
Kingman, Arizona RV Parks and Camping