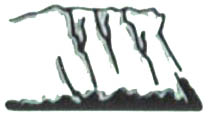 Cerbat Cliffs golf course is set among tufa stone bluffs and bracketed by the terra cotta plateaus of this high desert city.
At around 3,300 ft. above sea level, Kingman is typically ten degrees cooler than elsewhere in the state. Cerbat Cliffs provides a beautiful natural setting, friendly atmosphere and outstanding greens, all while remaining pleasingly affordable.
A beautiful municipal course that offers you the scenic features of a resort, the challenges of your favorite open and the first class personal touch of a private club.
With bent grass greens, full service pro-shop, restaurant, bar and grill, your whole golf experience will be pleasurable foryou and your group.